About
Dears, this is one of your sources for pictures and information about football wags.
I dedicate myself to this blog as much as I can, I can't always be present, but I'm giving all of me to keep this updated.
I wonder if any WAG has ever been here on my blog, I wish she has :)
STATEMENT
- I DO NOT OWN any of this pictures, they are not my property. You can read more in the FAQ section. If you have any questions, ask, I want to help. Above in links you have many options to choose from, so enjoy yourself with a little WAGs kingdom. It would be nice if we could cooperate, so just click 'message'. THANK YOU ALL, greetings from my little wag office.
Statistics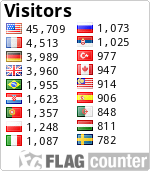 Blogs i follow